Meramec Region Rural Opioid Program
The Meramec Region Rural Opioid Program (MRROP) is a consortium created with funding from the Health Resources and Service Administration and Amerisource Bergen Foundation for three years to collectively reduce the morbidity and mortality rate related to opioid overdoses in our rural community. The Meramec Regional Planning Commission (MRPC) will be the primary facilitator of the consortium, which will include health providers, as well as public and private social service agencies. In addition to MRPC, the consortium will consist of Your Community Health Center (YCHC), the Phelps/Maries County Health Department, Prevention Consultants of Missouri, and Invent Yourself, LLC. All other consortium members will work directly with the target population to address the prevention, care coordination, and ongoing recovery of rural Missourians. Our goal is to impact, conduct an ongoing evaluation, and assess the safety net for individuals with substance use disorders in central Missouri. We're going to focus on three main areas.
Focus Area #1 – Education and Awareness
The consortium will begin by conducting a Needs Assessment specific to the opioid epidemic. In collaboration with health care workers, law enforcement, educators, emergency responders, and others, we'll direct community outreach. Also, we'll include those in recovery as well as family members recently affected by opioid use disorder. Through presentations in each community, we'll discuss the issues and findings of our Needs Assessment. We'll offer awareness activities to bring a greater understanding of the problem to the public. With events such as health fairs and awareness walks, educational materials, social media, and support groups, we'll engage the community. In addition, we will conduct a Naloxone (Narcan) study to ascertain the availability and use of the overdose reversal drug. If possible, we'll look at methods to expand the use of the drug into the rural region.
Focus Area #2 – Prevention
One of our primary goals is the prevention of opioid use. Our consortium of health care workers, educators, law enforcement, and others will work to coordinate prevention activities, so our message is consistent throughout all aspects of the community. We'll specifically develop a prevention program for area youth based in part on the Communities That Care (CTC) program offered in tandem with local schools.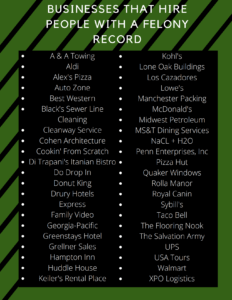 Focus Area #3 – Coordination of Services & Recovery Support
We will identify all available resources that can assist those in treatment and recovery. Then, these resource providers will connect to create an overall treatment and recovery path. Although treatment and recovery programs touch different aspects of a person's life, by working together, they'll reduce the many barriers faced by individuals with substance use disorders. To coordinate our services, we'll hold at least one regional meeting to focus on the opioid problem and how each program can positively affect the issue.
In addition, we'll develop standard operating procedures for connecting individuals with substance use disorders to the resources available to assist them. Connections are based on an individual's first contact, whether it be law enforcement, emergency workers, family services, etc. By creating relationships and partnerships between the support providers, we'll be able to connect individuals with substance use disorders to the right help based on their circumstances. Ultimately, this will break down much of the silo effect that exists in the rural region today. By focusing on a collaborative effort with the Rehabilitation Through Innovation program, we will be able to move individuals with substance use disorders from treatment to recovery. Our goal will be helping individuals obtain steady employment and give them the support services they need to continue working.
Consortium Member Program Updates for Grant Year 19-20
Meramec Region Rural Opioid Program Consortium Members
Covid-19:
To do our part in slowing the spread of Covid-19 in our communities, all consortium meetings will continue to be held virtually until further notice. Any Opioid Affected Youth Initiative (OAYI)-related projects facilitated directly by Meramec Regional Planning Commission (MRPC) will adhere strictly to the guidelines set forth by the Centers for Disease Control and Prevention. Therefore, any OAYI-related projects facilitated by MRPC partners will be encouraged to do the same. These guidelines include, but are not limited to: meeting virtually when possible, wearing masks, social distancing at least 6' apart, proper sanitation, and a limited number of people indoors. If you have tested positive for Covid-19, experiencing any symptoms, or have come in close contact with anyone (even if you have not been asked to quarantine), we ask that you follow the county health departments' recommendations for public safety. Thank you.
Prevention Consultants:
Through the HRSA funding from MRPC, we have completed the 10-session Too Good For Drugs evidence-based drug prevention curriculum in eight area schools in four counties. We appreciate the partnership with MRPC to provide this important program! The schools and number of students included the following:
Bourbon High School – 39 students
Bourbon Elementary – 325 students
Edgar Springs – 18 students
Cuba High School – 82 students
Cuba Middle School – 193 students
Rolla High School – 751 students
Salem High School – 76 students
Vienna Elementary – 177 students
Total students completing the program = 1661 (This is five times more kids than year one.)
Utilizing the pre and post evaluation tool to assess prevention skills provided by the Too Good for Drugs curriculum, students have improved their scores by an average of nearly 20%.
Because of the COVID 19 school shutdown, we were unable to provide the program in two schools.
Invent Yourself, LLC:
Invent Yourself, LLC, has been an active participant of the HRSA Grant for Year Two. COVID19 has impacted our efforts slightly, but we've adapted and been able to serve the needs of our four counties. We've actively participated in the Quarterly Consortium meetings and maintained weekly communication with the Meramec Regional Planning Commission. A summary as follows:
Rehabilitation through Innovation programs are scheduled for Phelps County and Crawford County. The programs will begin in July 2020, and conclude in August 2020. Relationships have been established with multiple recovery groups in Phelps and Crawford Counties and we continue to service the needs of recovering addicts in both Counties.
We've established a working relationship with the Maries County Sheriff Department, the Maries County Commission, and the Maries County Health Department to assess, and address, a plan of action for the County. We've raised the awareness of opioid addiction and the opportunities that are available to those in recovery, and those with a criminal background.
Additionally, we've established a working relationship with the Dent County Sheriff Department, the Dent County Commission, the Dent County Health Department, and the Dent County Prosecuting Attorney to assess, and address, a plan of action for the County. We've raised the awareness of opioid addiction and the opportunities that are available to those in recovery, and those with a criminal background.
Dr. Sean Siebert has remained in contact with numerous individuals that participated in the Rehabilitation through Innovation programs in Year 1. Siebert has provided mentorship and counsel to these individuals assisting them with their continued path of recovery. Siebert has also been able to provide employment counsel and assisted them with job-related searches and career advice. Dr. Siebert hosted two job fairs in January 2020. Recovering addicts and those with felony convictions were invited to the job fair events and were provided with opportunities for employment. Further, Siebert has provided these individuals with insight and education on medical, mental health, dental, and other health care organizations that can assist them with their mental and physical health needs. Siebert has also provided letters of reference for housing and for meeting their legal obligations.
Dr. Siebert participated as a panelist at the A Changing Workforce: Responding to the Opioid Epidemic event hosted in November 2019. Additionally, Dr. Siebert worked with members of the consortium to schedule speakers and promote the event.
Lastly, Dr. Siebert has been a public speaker at numerous civic organizations and high schools throughout the region. Through these speaking engagements, Siebert continues to champion recovery and reduce the stigma associated with being a recovering addict and/or a convicted felon. Further, Siebert continues to work with employers, and civic and government organizations (Job Centers, etc.), to develop strategies and action plans for hiring those with a criminal background.
Phelps-Maries County Health Department:
Over the past year the Phelps-Maries County Health Department continued serving individuals and families by making assessments and referrals to community resources, regional treatment facilities and out-patient services. The Phelps Maries-County Health Department offered free Hepatitis A vaccinations to at-risk persons and did outreach clinics at a local shelter. Staff from the Phelps-Maries County Health Department serve on consortiums and attend meetings to promote awareness, distribute information and make connections with community members and stakeholders. The Phelps-Maries County Health Department is in the process of working with MOHOPE to provide community NARCAN. Due to COVID-19 staff have transitioned to meeting virtually and supporting individuals and families over the phone. Staff continue to attend trainings and webinars to stay up to date on current trends and the needs of individual effected by substance use disorder.
Dent County Health Department:
Over the last year, the Dent County Health Center has attended coalition meetings with the team at MRPC. We have established relationships, built networks, and worked on strategies to improve the Opioid Crisis in our communities. This coalition, collaborating efforts with Your Community Cares Rural Health Coalition (which we are also a member of), is working hard to address the inequities and challenges in rural areas. We are all working to increase the availability of behavioral health and substance abuse treatment in the area, promote work readiness in individuals that struggle with addiction, and decrease the stigma associated with substance abuse.
Your Community Health Center:
Over the last year, Your Community Health Center has attended coalition meetings with the team at MRPC. Through this collation YCHC has provided education and awareness on the treatment of SUD while establishing relationships, building networks, and provided input on the strategies to improve the opioid crisis in our communities. YCHC is a community leader who has been providing treatment including medication assisted therapy, counseling and access to community health workers for individuals with a SUD. During this past year our medication assisted therapy program has grown to an estimated 175 patients. YCHC was able to obtain medication lock boxes from this project do provide to a few of these patients as needed. The leadership of this coalition and another coalition that YCHC leads is now working together to implement strategies that do not duplicate efforts so that together we can make the largest impact for our communities.
Workshops
2020 MRPC Rural Opioid Initiative Workshop – Employer Survey
Project Point of Contact
Samantha Maddison
Sr. Community Development Specialist
smaddison@meramecregion.org
Ph (573) 265-2993 Ext. 111
Fax (573) 265-3550
This project is funded by the Health Resources and Services Administration (HRSA) of the U.S. Department of Health and Human Services (HHS) as part of an award totaling $738,500 with zero percentage financed with non-governmental sources. The views expressed do not necessarily represent the official views of, nor an endorsement, by HRSA, HHS or the U.S. Government.