Management Profiles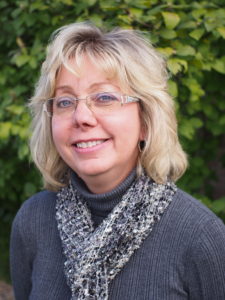 Bonnie J. Prigge is the executive director of Meramec Regional Planning Commission, located in St. James, MO.
MRPC is a highly respected, nationally recognized and successful association of local governments, formed to provide planning, economic development and technical assistance to 34 communities and eight counties in the Meramec Region of Missouri. This region includes Crawford, Dent, Gasconade, Maries, Osage, Phelps, Pulaski and Washington counties, and is home to Fort Leonard Wood. The commission is governed by a board of 63 elected and appointed officials representing local governments and private sector interests in the region.
Bonnie is liaison to the board and provides overall guidance and leadership to the staff. She formulates and recommends program and budget policies to the board, provides personnel guidance, and serves as a liaison with federal, state and local government officials, related organizations, and the private sector. She heads a staff of 23 professionals and support staff with an operating budget of approximately $1.8 million and pass-through funds of over $8 million in 2016-2017.
Bonnie holds a bachelor's degree in journalism from the University of Missouri-Columbia. After serving a few years as feature editor at a community newspaper, Bonnie joined MRPC in 1991 as a communications coordinator/grant writer. She was promoted to assistant director in 1995, a position she held until her promotion as executive director on July 1, 2011.
Bonnie is finishing a two-year term as the president of the Missouri Association of Councils of Governments, the state association of regional planning commissions and councils of governments. She also serves as chair of MACOG's transportation committee. She also a member of the Missouri Department of Transportation's Federal Land Access Program (FLAP) Committee and the Missouri Local Technical Assistance Program (LTAP), and is a board member of Sustainable Ozarks Partnership. She also associated with other organizations in her local community.

---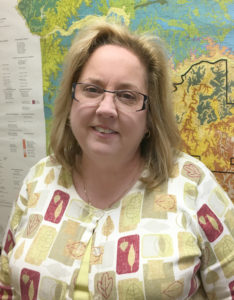 Tamara Snodgrass is the Assistant Director/Environmental Programs Manager for the Meramec Regional Planning Commission (MRPC), a council of local governments in south central Missouri that includes Crawford, Dent, Gasconade, Maries, Phelps, Osage and Washington counties. As the environmental programs manager, she is responsible for programs dealing with solid waste management, planning for hazardous materials emergencies, regional homeland security, hazard mitigation planning, floodplain management, school district and college crisis management planning and clean water issues. Ms. Snodgrass has been with MRPC since 1992, first as an environmental programs specialist and later as a manager. She is a 1982 graduate of William Woods University of Fulton, Mo., with a Bachelor of Science Degree in English Communications.


---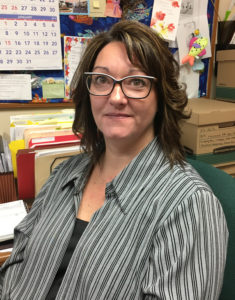 Linda Loughridge, fiscal officer, has been with Meramec Regional Planning Commission since August 1992. She is responsible for human resources for the agency including, but not limited to, maintenance of all personnel policies, job descriptions, salary ranges by position and performance of salary comparisons for the organization. Ms. Loughridge oversees the fiscal department and loan department personnel and is responsible for all budgeting, purchasing, financial reporting, project tracking for all programs as well as the development and monitoring of innovative fiscal management and internal control systems. Ms. Loughridge was appointed to the fiscal officer position in 2003; previously having served as an accountant II. She holds a bachelor's degree in accounting and business administration.

---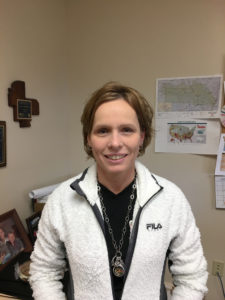 Kelly Sink-Blair works for Meramec Regional Planning Commission (MRPC) as the Planning and Development Manager. She has an engineering degree from Missouri University of Science and Technology. She is also an alumni of the Delta Leadership Institute. Prior to beginning work at MRPC in 1999, Kelly worked in environmental consulting. At MRPC, she is primarily responsible for assisting communities in developing projects and obtaining funding. She writes state and federal grant requests for projects ranging from water and wastewater infrastructure to community facilities. She works with regional stakeholders to update and address goals as outlined in the Comprehensive Economic Development Strategy for the Meramec Region. Kelly also provides transportation planning and development support for the region, working with local governments and the Missouri Department of Transportation.

---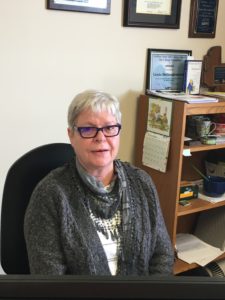 Linda Hollandsworth has been the Housing Program Manager since 2002. She has a Bachelor of Arts Degree in Human Resource Management from Lindenwood College where she graduated Cum Laude. Prior to joining Meramec Regional Planning Commission, Hollandsworth worked with the Housing Authority of St. Louis County and North East Community Action Corporation. She also has experience as an apartment manager. Aside from managing the housing staff, Hollandsworth works closely with housing clients while exhibiting a high degree of confidentiality.