Meramec Region Lead-based Paint Hazard Control Program
Meramec Regional Planning Commission (MRPC) – Lead-based Paint Hazard Control Program has received funds from the United States Department of Housing and Urban Development (HUD) to address childhood lead poisoning in the Meramec Region, consisting of Crawford, Dent, Gasconade, Maries, Osage, Phelps, Pulaski, and Washington Counties in south central Missouri. Our goal is to determine if a child is being exposed to lead-based paint hazards in the home. If lead-based paint hazards are present, MRPC then determines the best strategy to eliminate the hazards from the property and to make the home lead safe.
The Lead-based Paint Hazard Control Program is a grant funded program. Every project is eligible for up to $15,000 in funds. Owner occupant projects are completed at no cost to the resident. Rental property projects require a 15% cash match by the property owner. This includes the process of lead inspection/risk assessment, lead removal, clearance testing and temporary relocation (if needed) while the lead safe work is being performed.
To qualify for the grant program, all applicants must meet the following criteria:
1. Home or property must have been constructed before Jan. 1, 1978.
2. Property must contain lead-based paint hazards. Property will be inspected and assessed by program staff free of charge.
3. Owner occupied household must have children under 6 or an expectant mother residing on the property, or a child that visits the property more than 3 hours a day twice per week or 60 hours per year.
4. Rental properties do not require child tenants to be eligible. Rental property owners accepted into the program must agree to affirmatively market and show preference to income eligible families with children under six for 3 years following work. Vacant rental properties will be considered for acceptance into the program.
5. Household income must meet low- to very low-income qualifications as established by HUD. For landlords, renter household income must meet qualifications.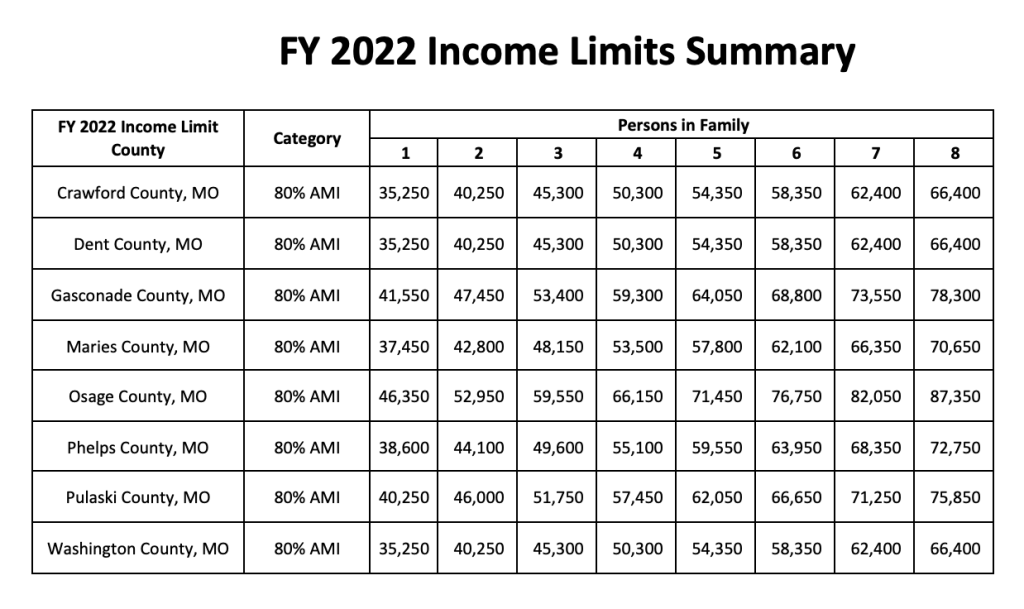 6. Provide proof of ownership.
7. Provide proof of Homeowner's Insurance, and, when applicable, flood insurance.
8. Be current on all real estate taxes.
Eligibility Survey
Pre-Applications
Paper Applications Available at the Following Locations:
Program Contact
Patrick Stites, program manager – pstites@meramecregion.org
573-265-2993 Ext. 135
Fax: 573-265-3550
#4 Industrial Drive, St. James, MO 65559