Quality of Life
If you want quality of life second to none, the Meramec Region is the place to be.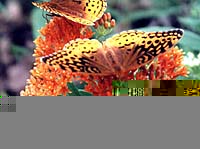 You will have no regrets making the Meramec Region home!
 You'll enjoy the natural beauty, small-town charm, old fashioned values and truly genuine people that you'll call your neighbors.
Housing
Whether you are looking for a three-bedroom ranch, a turn-of-the-century Victorian or a new two-story brick with an in-ground pool, you can get more for your housing dollars and find it here. The region offers a wide variety of styles—both for sale and for rent—to meet every price range. Perhaps a small farm is in your future or a secluded wooded lot for that custom dream home. The area's real estate agents can show you an abundance of opportunities. New construction continues at a record pace, and you'll find the cost of housing in the Meramec Region to be among the most affordable in the nation.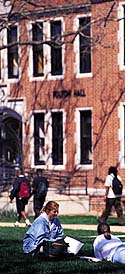 Education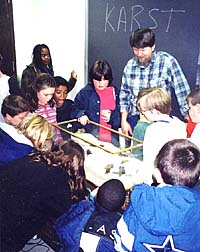 We take pride in our schools—whether public or private—and we are committed to excellence. Many schools, with dedicated educators, have achieved awards and recognition—such as Blue Ribbon schools, A+ schools, accelerated schools—that set them apart from the crowd. Community support is even more evident when itcomes graduation time, and students earn hundreds of thousands of dollars in scholarships, largely from local efforts. Higher education in the region is heads above the rest and still growing with many new facilities under construction.
The region is home to the Missouri University of Science and Technology, nationally renowned for its engineering and mining/metallurgy programs. Four-year and post-graduate degrees are available, and MST grads can be found all over the world.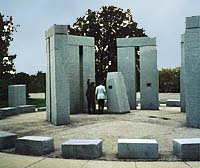 Other four-year and post graduate programs are also available in the region thanks to outreach efforts. Instead of making students come to them, such schools as Columbia College, Drury College, Lincoln University, Southwest Baptist University and Webster University have established education centers right here in the region.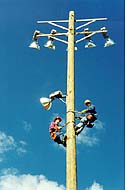 If it's vocational training or an associate degree that you prefer, the choice of profession is certainly yours. You can choose heavy equipment, aviation mechanics or computer information training, to name a few, at State Technical College of Missouri while Rolla Technical Institute and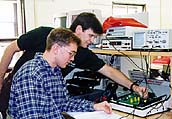 Rolla Technical Center offer radiology, office technology, carpentry and a host of other career options. If a junior college is in your future, East Central College is just across the county line at Union and has a branch office in Rolla. All these institutions offer an abundance of opportunities for industries as well. If your company has a training need, our colleges and training centers can help you find a training solution. For a pop-up listing of Colleges, Universities & Vocational / Technical Schools, click here.
Health Care
You don't have to live in a metro area to have quality health care. The Phelps County Regional Medical Center, located in the heart of the region at Rolla, is a progressing regional hospital with 232 beds and more than 100 doctors. The hospital continually adds new services and state-of-the-art equipment to meet the needs of the region.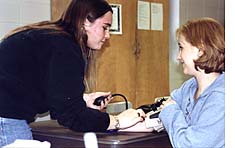 Not to be overlooked are four other local hospitals, located in Sullivan, Salem, Hermann and Potosi, that provide top-notch health care right at home. To better serve their customers, more and more specialists and hospitals are establishing outreach practices in our region. If your health demands a specialist from University Hospital and Clinics or Barnes Jewish Hospital, you might find that they are already here on a regular basis. If you are retired military, you'll find the Fort Leonard Wood Army Hospital just 30 minutes from Rolla on Interstate-44. Numerous doctors, dentists, chiropractors and psychologists can be found throughout the region as well. Urgent care facilities – doctors available after hours and weekends – are commonplace in the region as changing lifestyles demand after hours care other than the emergency room. For a pop-up listing of Hospitals, click here.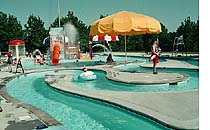 Recreation
There are plenty of opportunities to play in the Meramec Region. If you like water, there are plenty of clear, meandering streams, perfect for boating, floating, swimming and oh yes, fishing, regardless of whether its trout, bass, catfish or crappie that you prefer. And there's an abundance of campgrounds if you want to stay right there with nature. Wooded areas abound and are filled with deer and turkey if hunting is your obsession.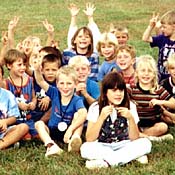 The region is filled with parks that offer an array of sights and sounds. Places like Maramec Spring, a former late 1800s iron works operation, and Dillard Mill, a restored grist mill, allow you to relive olden days, learn about history and picnic with beautiful surroundings. Missouri is called the cave state for a reason, and you'll find plenty of opportunities to explore caves in the region.
If you prefer the indoors and are looking for that perfect treasure, shopping opportunities abound with antique and craft shops located in every community in the region. If eating good food is a priority, you'll find the region has many fine cooks as well as nationally known franchises.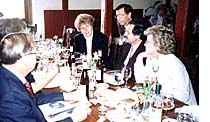 If it's local flavor you want, you can find it in local restaurants as well as at church picnics and dinners. And if you yearn for the mall experience, you'll find plenty in St. Louis, Columbia and Springfield, only a one to two hour drive from anywhere.
Most all of our communities offer local recreational opportunities in the form of parks, trails, swimming pools, summer ball leagues, country clubs, libraries and golf courses as well as annual fairs, festivals and celebrations that often feature nationally known entertainers.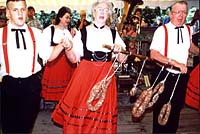 Hermann, in Gasconade County, is well known for its German heritage and its wineries as well as its Maifests and Octoberfests.
Setting the Meramec Region apart from its neighbors are most definitely its wineries. Whether you live here or are only visiting, touring the wineries and sampling their products has to be on your list of things to see and do. And you'll find St. James and Hermann have their share of wineries. You'll want to check out the bed and breakfasts also, to make your visit complete.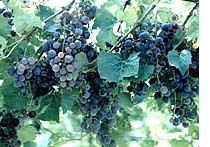 If it's live theatre you like, you may find yourself at center stage. Many communities, like Rolla, Hermann, Owensville, Salem and Cuba, have theatre groups that produce plays throughout the year. The Missouri University of Science and Technology, with its Leach Theatre, hosts many quality plays, inspiring lectures and symphonies, right here at home along with Ozark Actors Theatre in Rolla. And there's the Meramec Music Theatre in Steelville that can entertain you most every weekend. Several venues and restaurants also offer musical entertainment.
Click here to browse tourism opportunities in the Meramec Region.