Wilson Drive extension completed with DRA funding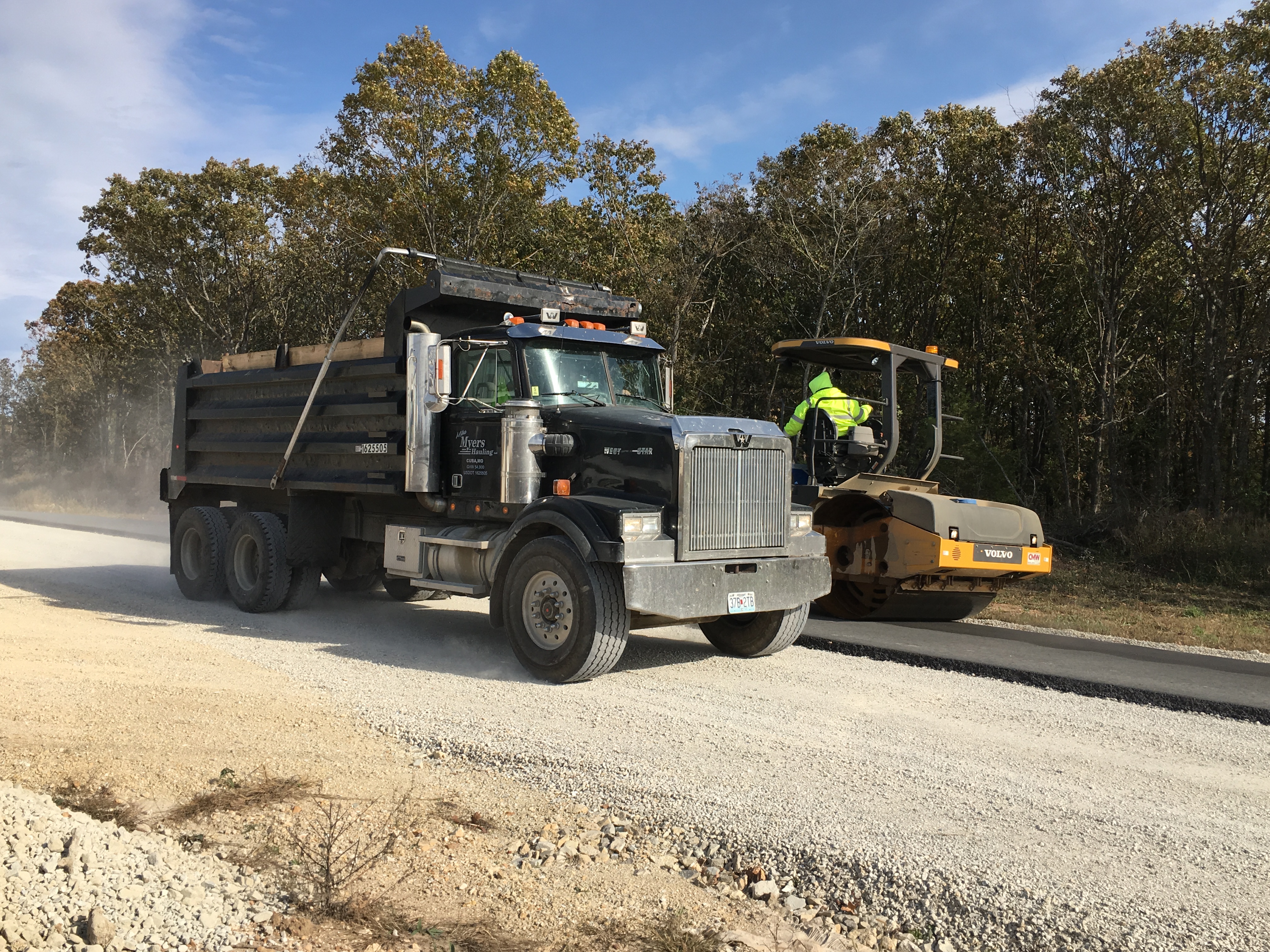 For immediate release

For more information, contact
Gary O'Day at (573) 265-2993
ST. JAMES—With funding from the Delta Regional Authority (DRA), Wilson Drive in St. James was extended through the industrial park and paved, creating the necessary public infrastructure to facilitate the expansion of private industry, including Cohen Architectural Woodworking.
Cohen Architectural Woodworking has now completed a major expansion to include a 33,250 square-foot building, new equipment and a new shift. The company requires more warehousing (including docks), production and office space. Because of this, the city of St. James and Cohen worked together to develop a plan to extend Wilson Drive to facilitate the movement of freight from the new warehouse. The project assisted Cohen in its expansion efforts that included $1,600,000 in investment and 30 new full-time positions.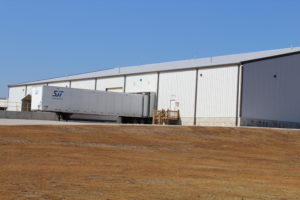 "One big benefit of the Wilson expansion is the flow of materials into our building," Robb Bippes, Cohen's purchasing and warehouse manager, said. "Before we were shipping and receiving out of the same dock. Wilson Drive allows for inbound on the east end of the new building, which facilitates an increase in overall manufacturing and output and allows for a more efficient flow. I don't think the new expansion would have been near as efficient or productive without Wilson Drive."
Founded in 1982, Cohen is a family-owned architectural woodworking firm with about 80 employees and clients across the country. In 2017, founder and CEO Phil Cohen was named the Small Business Person of the Year for Missouri out of more than 500,000 small businesses in the state.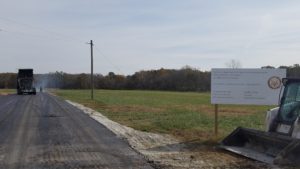 The expansion of the road also opens up access to eight new lots and undeveloped land, providing for more business opportunity in the industrial park.  Road access is key to marketing these lots to additional new businesses seeking to locate in the area.
"The main reason for the extension was the jobs and new building for Cohen," Harold Selby, St. James city administrator, said. "The motivation was that Cohen would need the new street for access to its new building in the rear, and it provided many new lots for future business. We have talked with several businesses about the new lots. Cyndra Lorey from Rolla Regional Economic Commission has helped in marketing the lots. The lots are build ready, and if a business produced enough jobs, then they can get those lots at no cost."
The road expansion cost $299,417 with the city of St. James providing much of the labor and equipment for the public works project, using DRA funds to offset costs for materials and paving. Paving was completed by N.B. West Contracting Company in October 2017. MRPC serves as the Local Development District for DRA for Crawford, Dent, Phelps and Washington counties.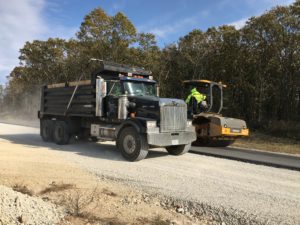 The DRA is a federal-state partnership created by Congress in 2000 to help create jobs, build communities, and improve lives through strategic investments in economic development in 252 counties and parishes across eight states. In Missouri, it includes the Eighth Congressional District. Since 2002, DRA has invested more than $185 million in more than 1,100 projects that have helped create and retain 55,000 jobs, trained about 45,000 workers for 21st century jobs and provided clean and safe drinking water to more than 238,000 families.
To learn more about the Delta Regional Authority's programs and initiatives, visit www.dra.gov.
Formed in 1969, MRPC is a voluntary council of governments serving Crawford, Dent, Gasconade, Maries, Osage, Phelps, Pulaski and Washington counties and their respective cities. A professional staff of 23, directed by the MRPC board, offers technical assistance and services, such as grant preparation and administration, housing assistance, transportation planning, environmental planning, ordinance codification, business loans and other services to member communities.
To keep up with the latest MRPC news and events, visit the MRPC website at www.meramecregion.org or on Facebook at www.facebook.com/meramecregion/.