Transportation Advisory Committee approves draft of Public Transit – Human Services Transportation Coordination Plan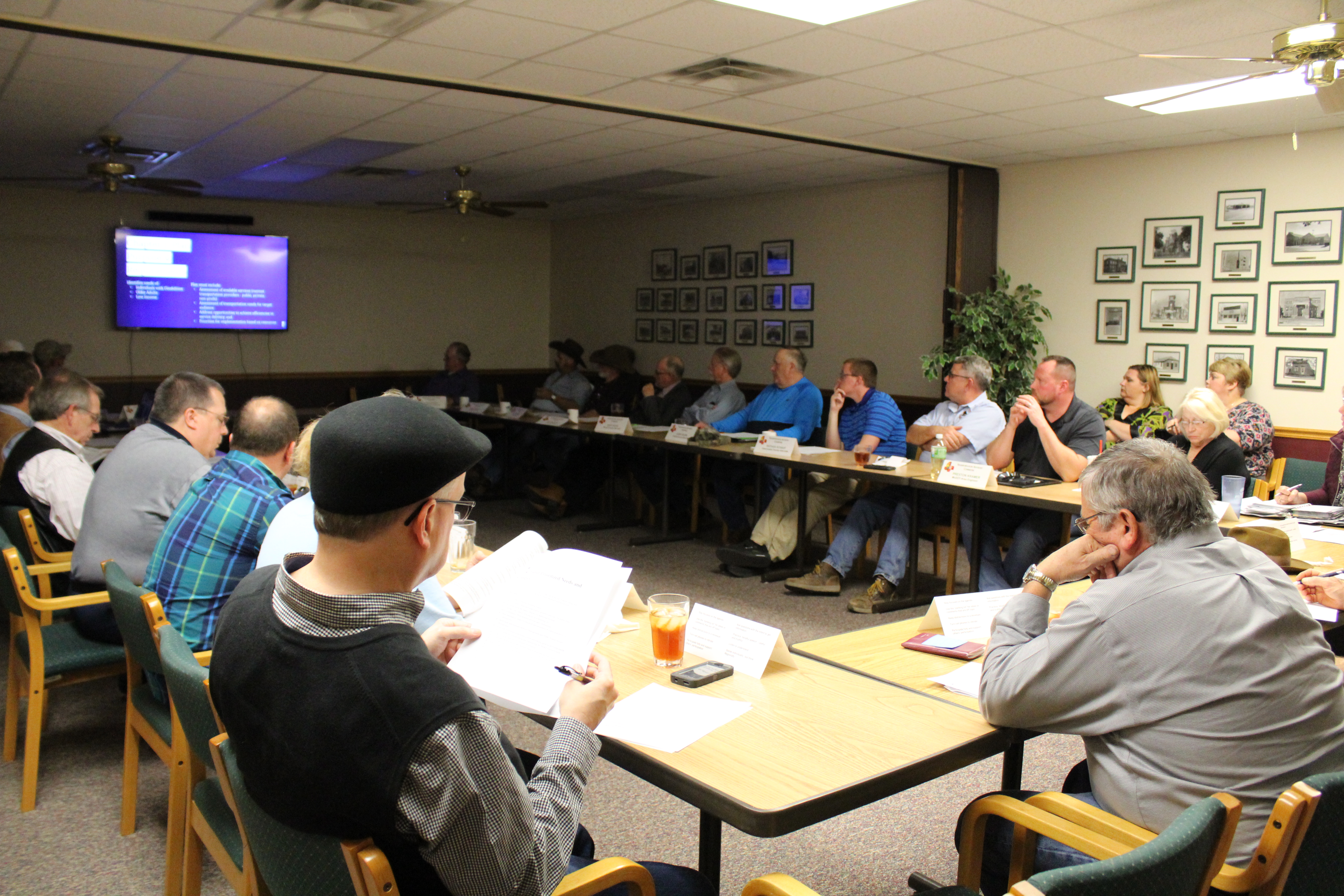 ST. JAMES—Meramec Regional Planning Commission's (MRPC) Transportation Advisory Committee (TAC) approved the updates to the Public Transit – Human Services Transportation Coordination Plan draft to be sent to the Missouri Department of Transportation (MoDOT) at its meeting Feb. 15. Later that evening, the MRPC board approved the plan.
A public transit-human services transportation coordination plan identifies the transportation needs of individuals with disabilities, older adults and people with low incomes, provides strategies for meeting those local needs and prioritizes those needs for funding consideration and implementation. In 2007, MoDOT contracted with regional planning commissions and councils of governments to develop public transit-human services plans. In 2012 and 2017, MoDOT once again contracted with the regional planning organizations to complete five-year updates to the previous plan.
The plan prioritized the following as high importance needs:
Increase in funding for public transit;
Coordination effort between services and communities;
Preparation for increase in baby boomer population producing more need for services;
Lack of emergent transit opportunities that allow for expanded hours of operation and more flexible scheduling;
Expansion of public transit services to include life enhancement, such as recreational activities, educational and lifelong learning needs, visits to nursing homes and shopping as well as increased weekend and evening hours;
Funding that allows for job-related transportation services;
Removal of barriers to services;
More service for medical calls/rides for people with intellectual and physical disabilities;
More private partnerships to support transit services with employers and retailers;
Resolve insurance/liability issues to allow for sharing of vehicles between agencies; and
More options to assist with van purchases and to assist local agencies with 20 percent match for vehicles.
The previous plan allowed for the creation of the Mo Rides initiative, which works to pair individuals needing transportation with current transportation providers.
For more information or to see the full plan, visit www.meramecregion.org/publications.
In other business, the TAC:
Heard an update on the MoDOT Cost-Share Program from Area Engineer Preston Kramer. At this time, the program is expected to be a long-term program with funding reaching $45 million by the year 2024;
Discussed areas of interest for Road Safety Audits with two sections of Interstate 44 being considered; and
Reviewed the MRPC Title VI Plan, which is required to be updated every three years.
Persons needing more information on MRPC's Transportation Advisory Committee may contact MRPC at (573) 265-2993. The group will meet again at 4 p.m. April 12 at MRPC, 4 Industrial Dr., St. James. Meetings are open to the public. John Casey of Washington County chairs the TAC.
Formed in 1969, MRPC is a voluntary council of governments serving Crawford, Dent, Gasconade, Maries, Osage, Phelps, Pulaski and Washington counties and their respective cities. A professional staff of 23, directed by the MRPC board, offers technical assistance and services, such as grant preparation and administration, housing assistance, transportation planning, environmental planning, ordinance codification, business loans and other services to member communities.
To keep up with the latest MRPC news and events, visit the MRPC website at www.meramecregion.org or on Facebook at www.facebook.com/meramecregion/.
-30-