Ringeisen appointed to regional foundation board
For immediate release

For more information, contact
Maria Bancroft or Bonnie Prigge at (573) 265-2993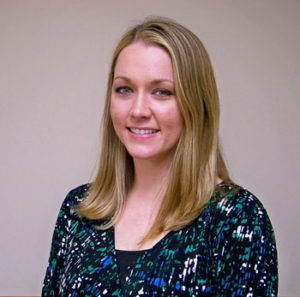 ST. JAMES— Crawford County Treasurer Catie Ringeisen was recently appointed to represent Crawford County on the Meramec Regional Community Foundation (MRCF) board.
The MRCF board approved Ringieson's appointment to the board as its first order of business during its Feb. 4 meeting.
Ringeisen is filling a spot vacated by Mardy Leathers in late 2014.
MRCF is an outgrowth of the Meramec Regional Planning Commission (MRPC) and is an affiliate of CFO in Springfield. The regional affiliate was formed June 4, 2010.
Its 12-member board includes representation from each of the eight Meramec counties and from MRPC. Wayne Parry, a Rolla banker, serves as MRCF's chairman.
Currently, MRCF has 38 funds totaling more than $628,000.
CFO is a public foundation serving the Missouri Ozarks. The Foundation's mission is to enhance the quality of life in the region through resource development, community grant-making, collaboration and public leadership. Formed in 1973, CFO has since grown toinclude 44 affiliate community foundations and more than 2,600 charitable funds totaling approximately $250 million in assets.
Formed in 1969, MRPC is a voluntary council of governments serving Crawford, Dent, Gasconade, Maries, Osage, Phelps, Pulaski and Washington counties and their respective cities. A professional staff of 19, directed by the MRPC board, offers technical assistance and services, such as grant preparation and administration, housing assistance, transportation planning, environmental planning, ordinance codification, business loans and other services to member communities.