Porter honored at MRPC Annual Dinner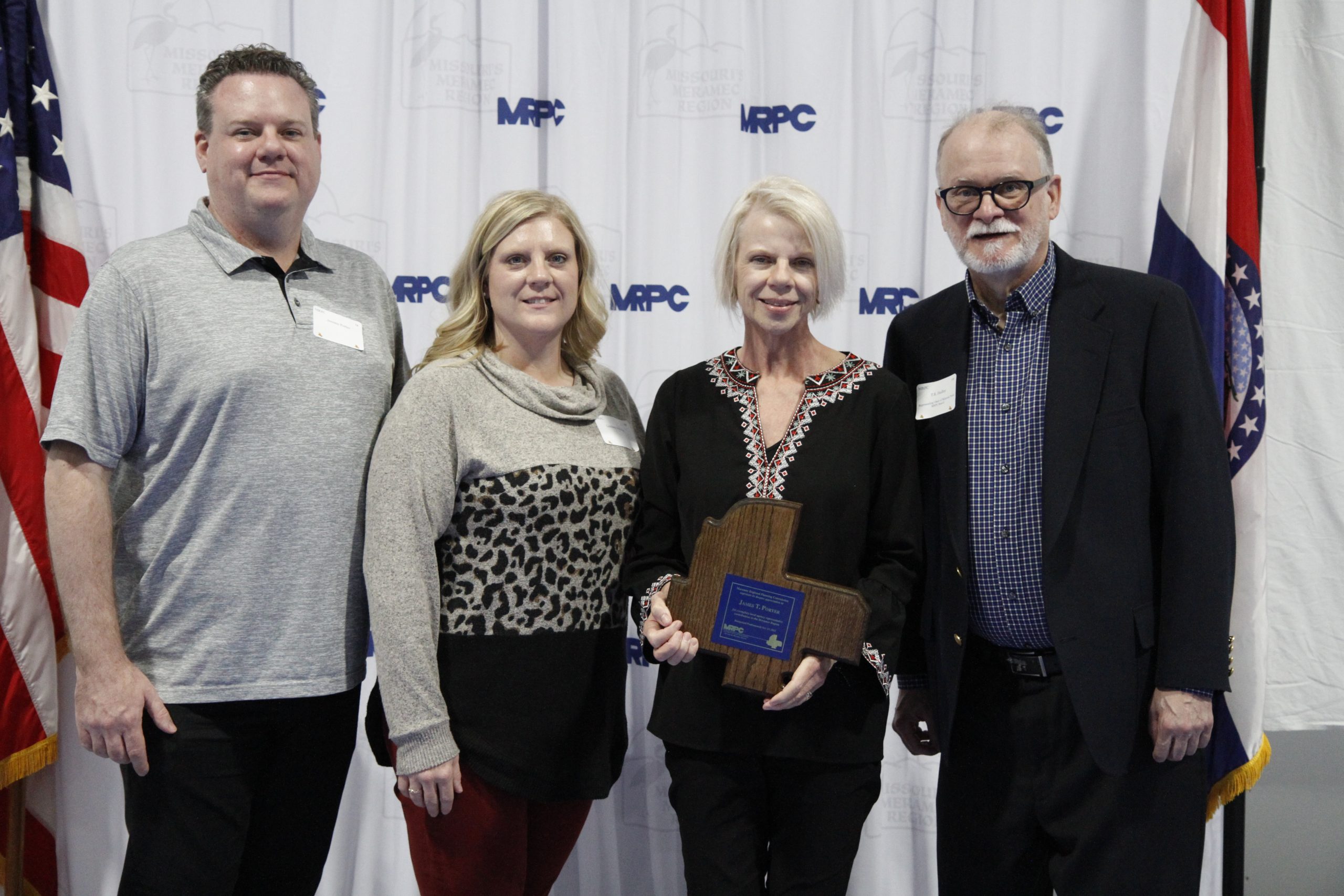 ST. JAMES—James T. Porter of Irondale was posthumously honored during the Meramec Regional Planning Commission's (MRPC) annual dinner Oct. 13 at the Knights of Columbus Hall in Vienna.  Each year, MRPC honors residents, local agency representatives and organizations in the Meramec Region who contribute to their communities by volunteering their time, talents and support. 
"It was so good to come together in-person and honor our volunteers," said MRPC Executive Director Bonnie Prigge. "We are only able to honor a few volunteers each year, yet we extend our gratitude to the hundreds of volunteers in our region who truly make our region such an amazing place to live, work and visit. We are successful because of our volunteers."
Porter, nominated by MRPC board member T.R. Dudley, was the longtime mayor for the city of Irondale and longtime owner of KYRO Radio in Potosi. Under his leadership as mayor of Irondale, the city was awarded a multi-million dollar grant to develop a new sewer system for the town. Porter was also the founding board member of the Irondale Fire Protection District and was instrumental in its charter. Additionally, he was the founding director for the Washington County Central Dispatch 911 and Pike County 911 operating system.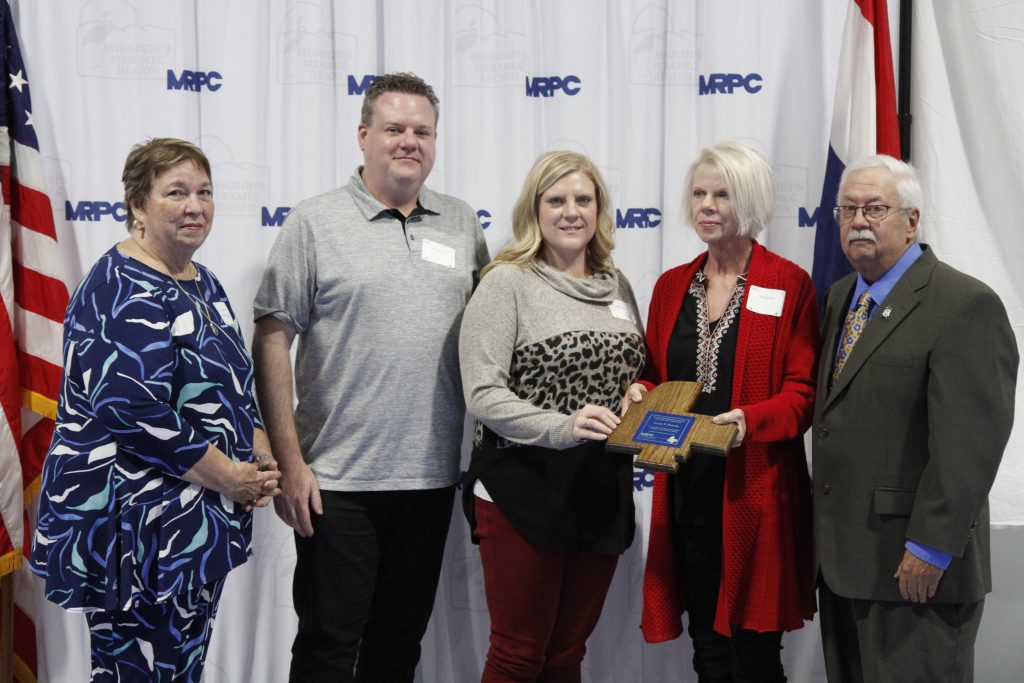 Porter passed away on Jan. 25, 2022 and is survived by his wife, Debbie, of 47 years, three children and three grandchildren. Accepting the award on his behalf were his wife Debbie, son Jeremy Porter and daughter Lindsay Jackson.
Also receiving awards for 2022 contributions to their communities were:
Gracie Rehmert of Belle, a youth volunteer nominated by MRPC Chairman Steve Vogt;
Hollis Sturdy of Belle, nominated by MRPC Chairman Steve Vogt;
Jim Morrison of St. James, nominated by St. James Mayor Rick Krawiecki; 
Bruce Grotewiel of New Bloomfield, nominated by MRPC board member Ray Schwartze; and 
The Route 66 Rolla Summerfest Committee, nominated by Rolla City Administrator John Butz and Rolla Mayor Louis J. Magdits. 
The Eugene E. Northern award, the highest honor given by MRPC for volunteers and community service, was presented to Lawrence Buschmann of Vienna for 2022.
Buschmann has been a highly respected person in the Maries County area for decades, and when he gets behind a project, it immediately brings credibility to the endeavor. Buschmann has a real passion for his community and is the kind of guy who wants to help everyone out.
Buschmann has been instrumental in the incorporation of and writing of the bylaws for the Visitation Cemetery in Vienna serving on the cemetery's board since the early 1970s. As the president of Maries County Bank, Buschmann supported worthwhile projects across the county. Buschmann has whole heartedly supported of the Vienna Volunteer Fire Department. For more than 50 years, he worked tirelessly to keep it equipped and personnel trained. Buschmann helped obtain funding for a new fire house and satellite location, even getting a tax levy passed to provide the Vienna Volunteer Fire Department with more consistent funding. He served on the Vienna Fire Protection District Board since its creation 10 years ago and will be retiring from the board in December.
Buschmann is the father of five children — Tammy Pollerisz, Paula Schwartze, Mark Buschmann, Jeff Buschmann and Larry Buschmann and currently resides on the family farm in Vienna with his wife Dorothy.
Working in partnership with the Meramec Regional Development Corporation (MRDC), MRPC recognizes lending institutions who partner with MRPC/MRDC on local business projects. MRPC's Lender of the Year award for 2022 was presented to Town and Country Bank. Town and Country Bank partnered with MRDC on an RLF loan for Rolla Farmers Exchange.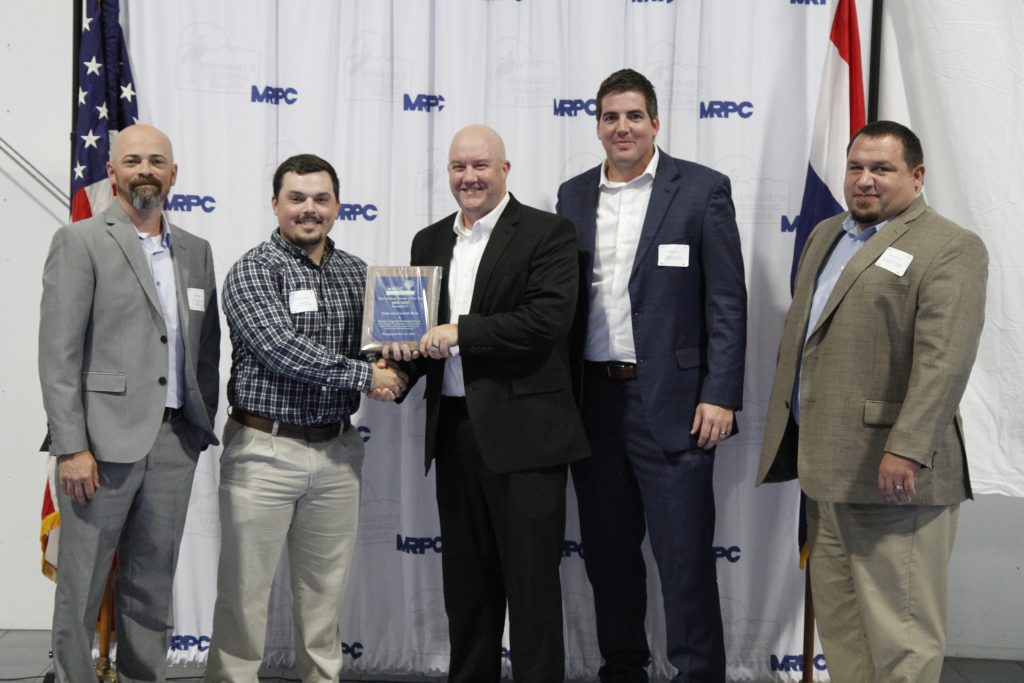 Staff members were recognized at the 2022 awards banquet for years of service included:
Caitlin Jones, Marketing and Communications Manager, 5 years of service; and
Jodie Branson, Senior Accountant II, 15 years of service.
Each year, MRPC employees are asked to select one staff member who performs above the call of duty, exhibits exemplary work performance, voluntarily promotes the organization and exhibits a positive work ethic and attitude. MRPC's 2022 employee of the year was Bethany Ferrell, Senior Accountant II.
This year's event was hosted by Maries County and the City of Vienna. The night included a reception that began at 5:30, sponsored by Maries County Bank, Unico Bank, The Bank of Crocker and The Bank of Missouri. A silent auction, held during the reception, raised over $1,800 to offset the costs of the dinner. Some 165 people attended this year's event. The reception and dinner was catered by Argyle Catering.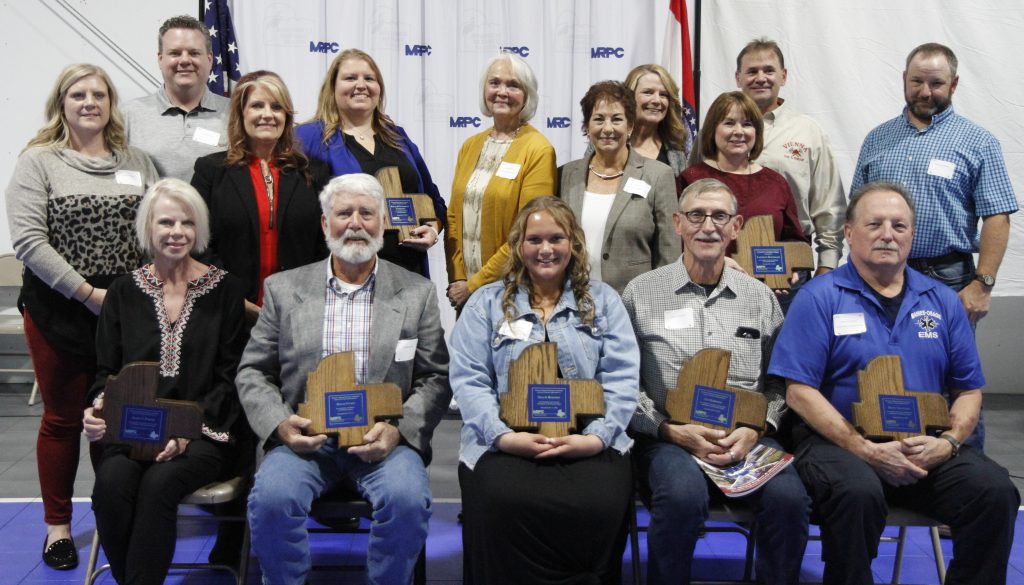 "We want to thank everyone who came together to make this annual dinner possible, Maries County Presiding Commissioner Vic Stratman for serving as host and Maries County Bank for its financial support," said Prigge. "It was a wonderful celebration."
Formed in 1969, MRPC is a voluntary council of governments serving Crawford, Dent, Gasconade, Maries, Osage, Phelps, Pulaski and Washington counties and their respective cities. Steve Vogt, representing the city of Belle, serves as chairman of the board. A professional staff of 36 offers technical assistance and services, such as grant preparation and administration, housing assistance, transportation planning, environmental planning, ordinance codification, business loans and other services to member communities.
To keep up with the latest MRPC news and events, visit the MRPC website at www.meramecregion.org or on Facebook at www.facebook.com/meramecregion/.
-30-
Plaque Presentation Cutline: James T. Porter's wife Debbie (second right), daughter Lindsay Jackson and son Jeremy Porter accept the posthumous award from MRPC Chairman Steve Vogt and MRPC Vicechair Mary Heywood (left).
Porter Family and TR Dudley Cutline: MRPC Board Member T.R. Dudley (right) of Potosi nominated James T. Porter for a posthumous outstanding volunteer award. The award was accepted by Porter's son Jeremy Porter, daughter Lindsay Jackson and his wife Debbie Porter.
Group Cutline: Front: Debbie Porter, Hollis Sturdy, Gracie Rehmert, Jim Morrison, Bruce Grotewiel; Back: Lindsay Jackson, Jeremy Porter, Tina Reagan, Rachel Guth, Dawn Smith, Lonna Sowers, Paula Schwartze, Tammy Pollerisz, Mark Buschmann and Larry Buschmann. Reagan, Guth, Smith and Sowers represented the Route 66 Summerfest Committee. Lawrence Buschmann was unable to attend and was represented by his children Paula Schwartze, Tammy Pollerisz and Mark and Larry Buschmann.