MRPC celebrates 50 years of success in the Meramec Region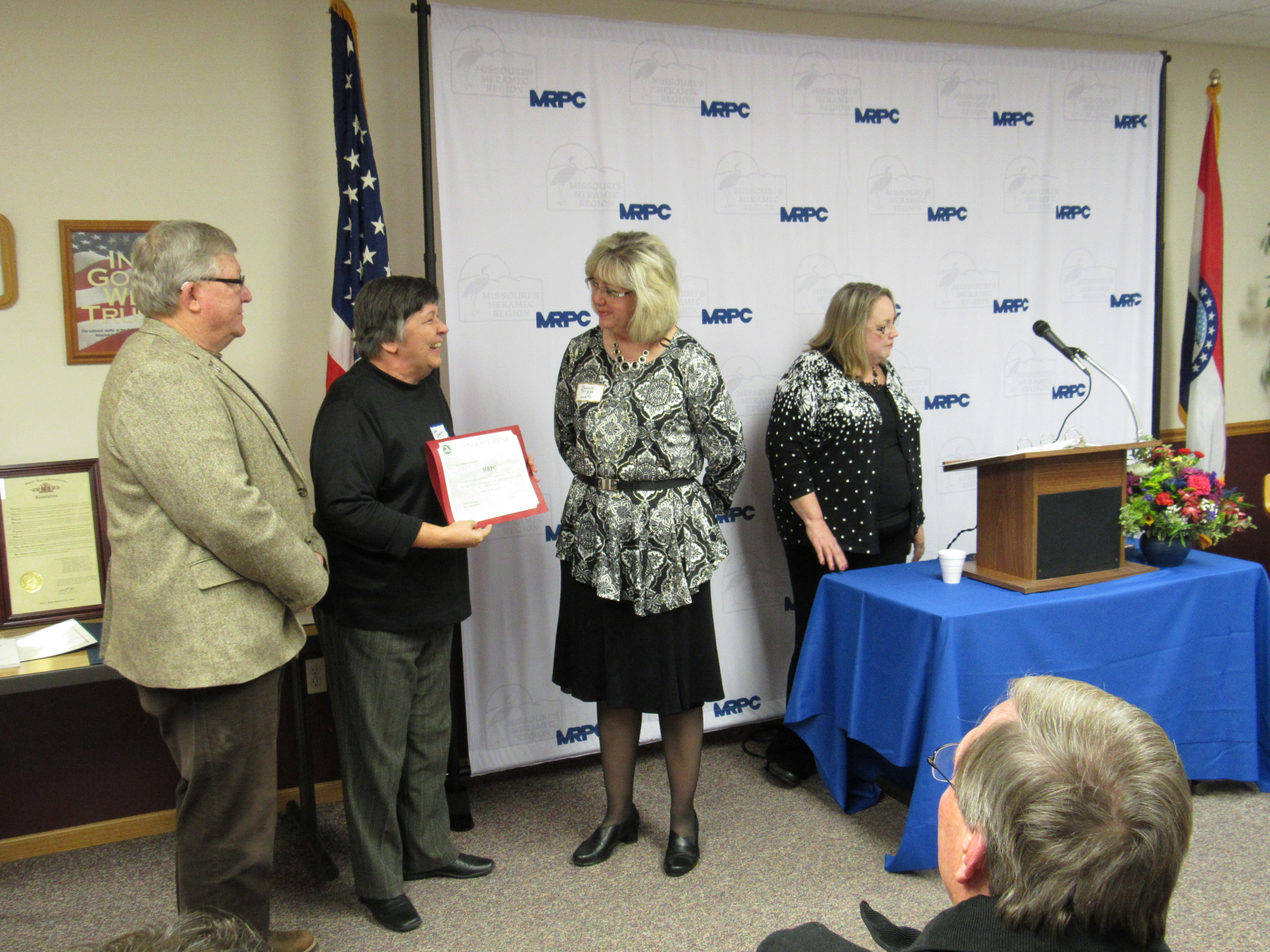 For immediate release

For more information, contact
Bonnie Prigge
ST. JAMES—Meramec Regional Planning Commission (MRPC) recently celebrated its 50th anniversary on Jan. 23 with a celebration and open house. The celebration was marked with presentations from past board members, executive directors and others throughout the communities in the Meramec Region. Over 80 people attended.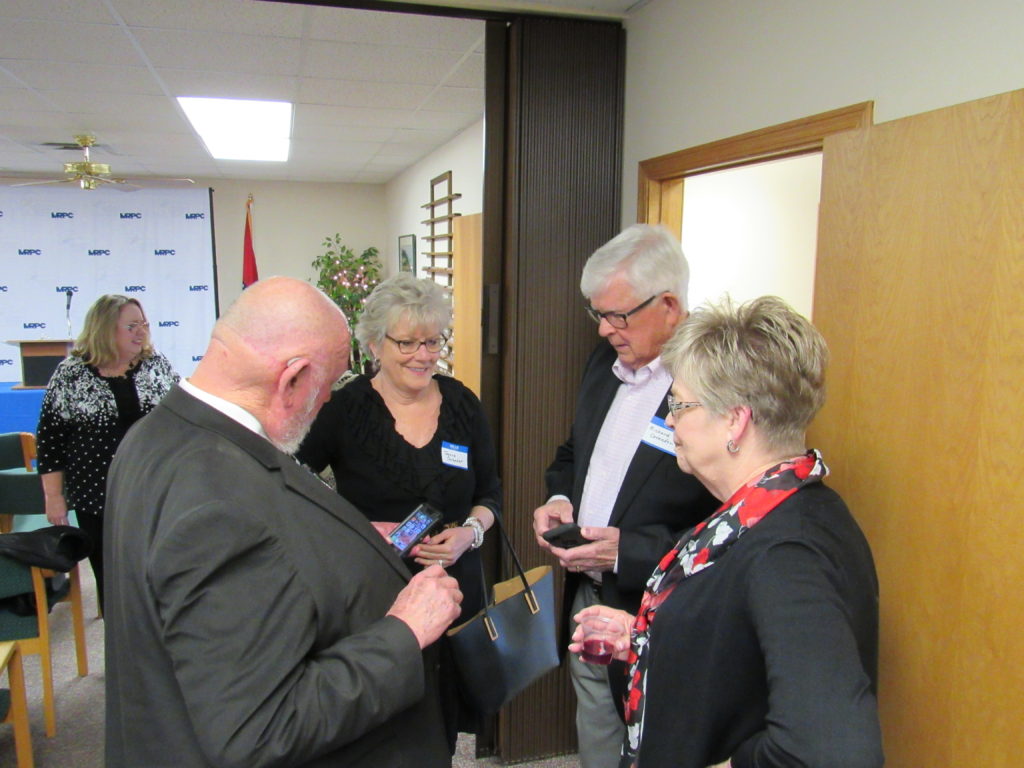 MRPC is a voluntary council of governments serving Crawford, Dent, Gasconade, Maries, Osage, Phelps, Pulaski and Washington counties and their respective cities. Gasconade County Presiding Commissioner Larry Miskel serves as chairman of the board. A professional staff of 25 offers technical assistance and services, such as grant preparation and administration, housing assistance, transportation planning, environmental planning, ordinance codification, business loans and other services to member communities.
On Jan. 23, 1969, then Missouri Gov. Warren E. Hearnes established MRPC with the geographic boundaries that included the counties of Crawford, Dent, Gasconade, Maries, Osage, Phelps and Washington. Osage County and Pulaski County were added to the MRPC region, by executive order, in 1997 and 2005 respectively, under the 1965 State and Regional Planning and Community Development Act. The signing of the proclamation creating MRPC was witnessed by Dent County Presiding Commissioner Judge J.E. Bergman, Salem Mayor Jack Masters, Washington County Presiding Judge Jesse Essmyer, Dent County Clerk Don Prewitt and Leon Camillo, who represented the mayor of Potosi on the board at the time. Camillo, who now lives in Branson, was able to attend and say a few words at the celebration. He reflected on the economic climate at the time of the forming and why there was a need for a planning commission.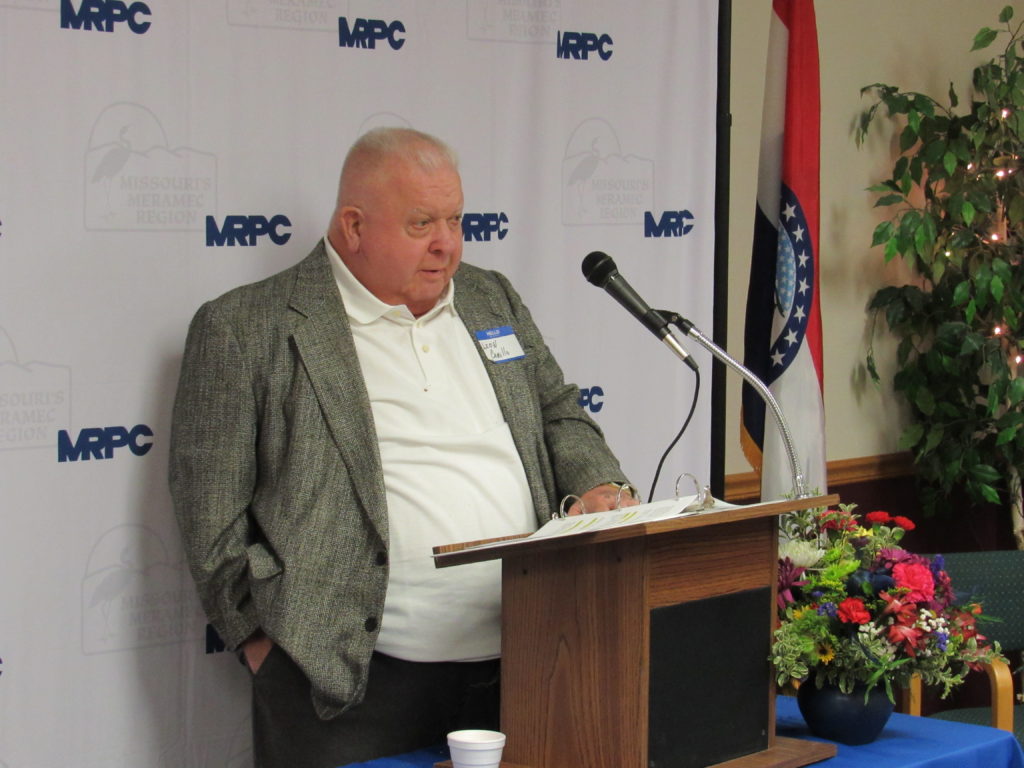 Former Executive Director Richard Cavender and current Executive Director Bonnie Prigge each remarked on MRPC's history and the work that has been completed due to the commission. Cavender spoke to MRPC's work through the Meramec Regional Community Foundation which helps with charitable giving through the region, while Prigge focused on MRPC's vast history of economic development within the region. Cavender and Prigge are two of MRPC's three executive directors during its 50-year history. Harold Bray was the first director from 1971 to 1979 when Cavender was hired. Prigge became executive director in July 2011, when Cavender retired.
After remarks, Waynesville Mayor Luge Hardman presented MRPC with a certificate recognizing the significance of the organization to the Waynesville community. A congratulatory message from Rep. Blaine Luetkemeyer that was made a part of the congressional record was presented, and proclamations from the state senators and representatives as well as a congratulatory letter from Gov. Mike Parson were read.
To keep up with the latest MRPC news and events, visit the MRPC website at www.meramecregion.orgor on Facebook at www.facebook.com/meramecregion/.
-30-