MRPC board learns how MoDED is designating ARPA funds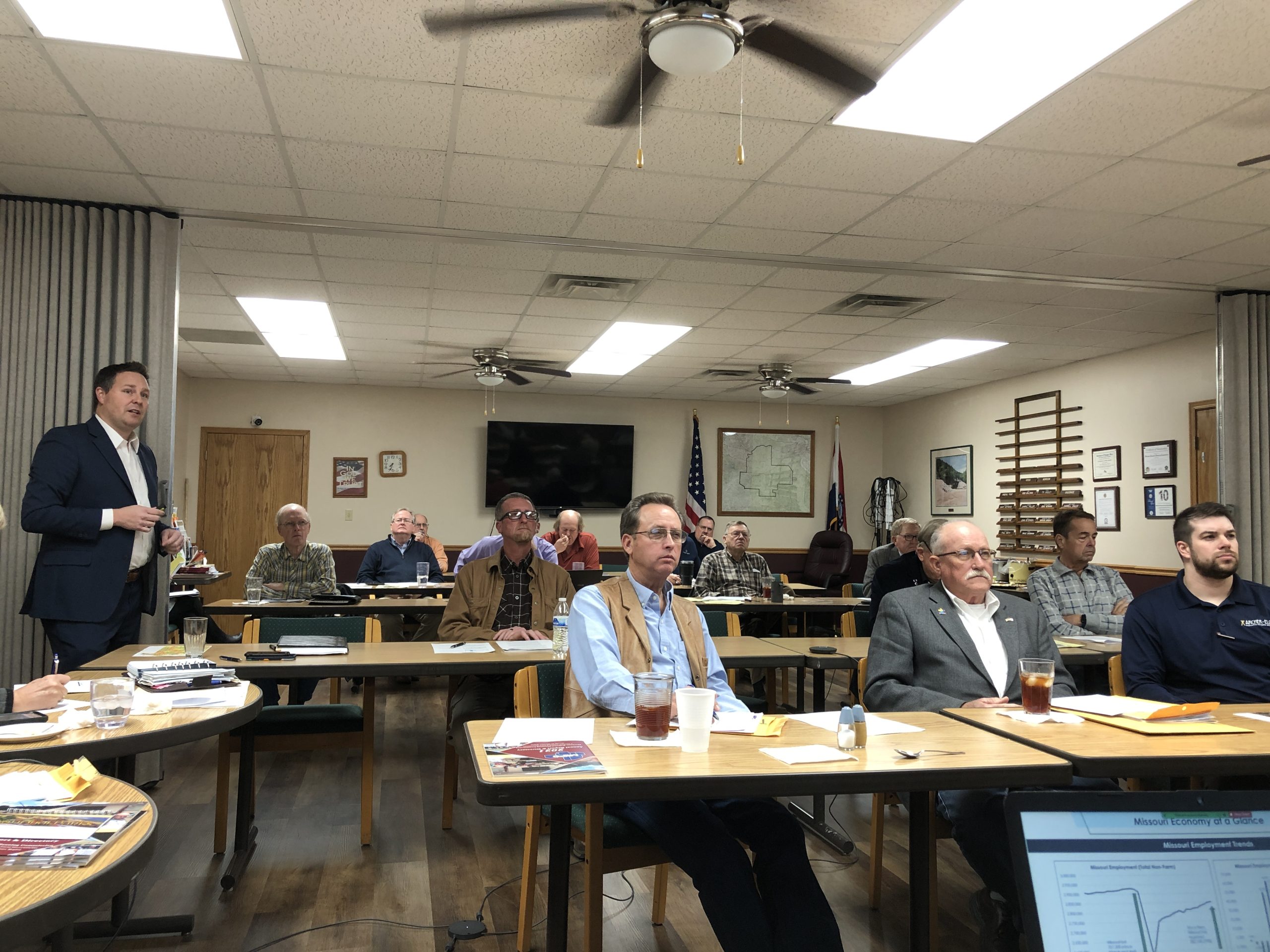 ST. JAMES—Shad Burner with the Missouri Department of Economic Development (MoDED) spoke with the Meramec Regional Planning Commission (MRPC) board about MoDED's plan to distribute the money coming to Missouri from the American Rescue Plan Act (ARPA) at its Dec. 9 meeting. The state of Missouri is set to receive $12.6 billion in ARPA funding this year to fund projects.
Burner explained the overall purpose of the funds is to:
Support COVID-19 response efforts to continue to decrease the spread of the virus and bring the pandemic under control;
Replace lost revenue for eligible state, local, territorial and Tribal governments to strengthen support for vital public services and help retain jobs;
Support immediate economic stabilization for households and businesses; and
Address systemic public health and economic challenges that have contributed to the inequal impact of the pandemic.
In order to address these areas, Burner said there are five primary buckets of funds – county, city and local funds; EDA noncompetitive funds; EDA competitive funds; state funds to be used to cover broadband, water/wastewater projects, capital projects and moon shoot projects, and State Small Business Credit Initiative funds) small business grants available to socially and economically disadvantaged business owners. Funds will be available once the budget is finalized and approved in May 2022, must be allocated by the end of 2024 and spent by the end of 2026.
Additionally, Burner gave an update on Missouri's economy. He informed the board that Missouri lost 357,000 jobs when the pandemic hit in March and April of 2020. Since then, 282,000 jobs have been regained and Missouri's unemployment rate is currently 3.7%. The national unemployment rate is 4.2%. Tourism and hospitality are the biggest areas that have yet to rebound.
In other business, the MRPC board:
Approved the 2022 State legislative priorities ranking;
Approved the prioritization of transportation needs, as determined by the Transportation Advisory Committee (TAC);
Learned of an EPA grant totaling $8,800 being submitted through the Meramec Community Enhancement Corporation (MCEC) in partnership with the University of Missouri to provide environmental education to middle schoolers in the Newburg School District. Approximately 65 students will be impacted; and
Heard update on plans for MRPC's Day at the Capitol to be on Jan. 25.
Formed in 1969, MRPC is a voluntary council of governments serving Crawford, Dent, Gasconade, Maries, Osage, Phelps, Pulaski and Washington counties and their respective cities. Steve Vogt, representing the city of Belle, serves as chairman of the board. A professional staff of 34 offers technical assistance and services, such as grant preparation and administration, housing assistance, transportation planning, environmental planning, ordinance codification, business loans and other services to member communities.
To keep up with the latest MRPC news and events, visit the MRPC website at www.meramecregion.org or on Facebook at www.facebook.com/meramecregion/.
-30-