Edwards elected treasurer of Meramec Community Enhancement Corporation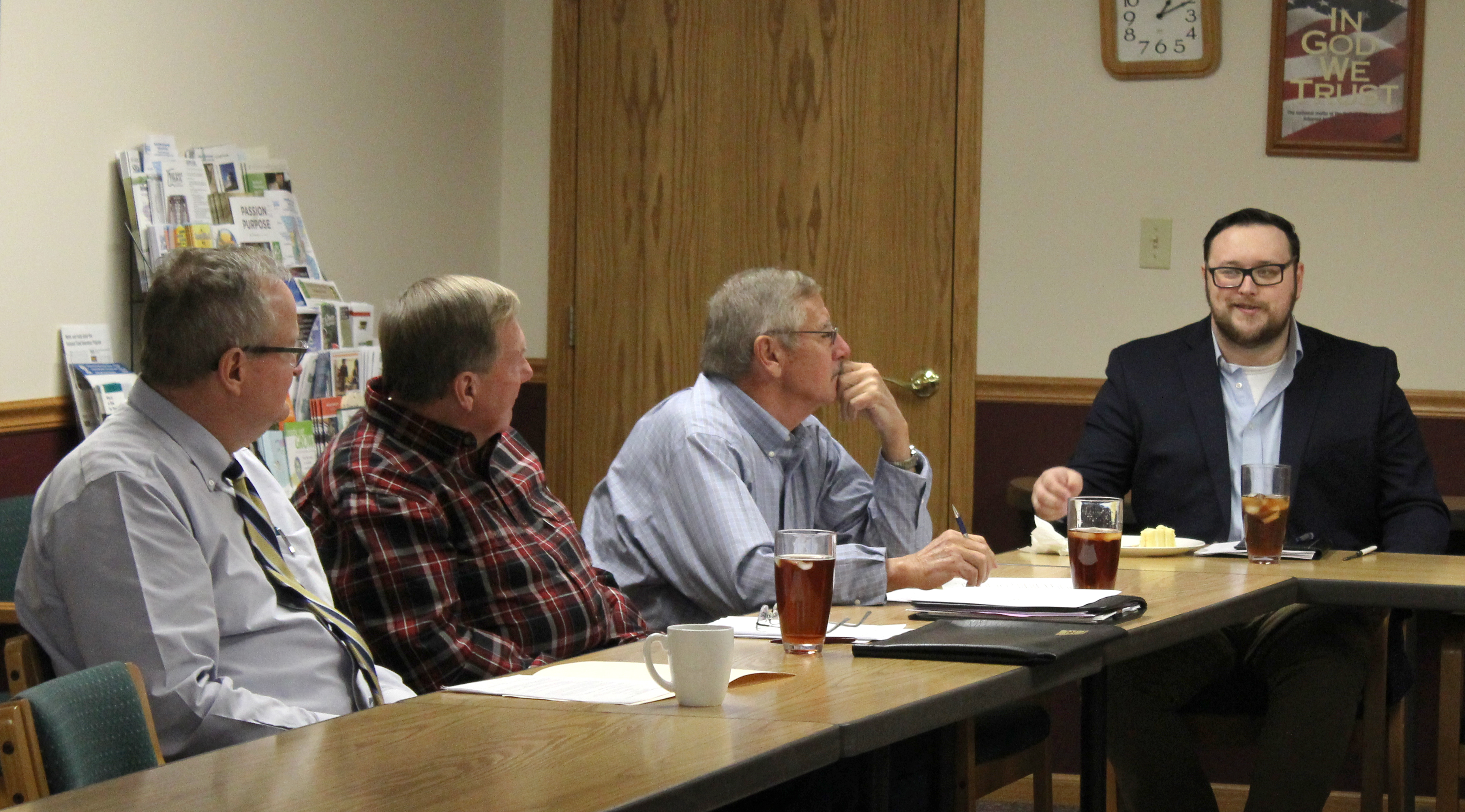 ST. JAMES—Dr. Greg Edwards of St. James was elected treasurer of the Meramec Community Enhancement Corporation (MCEC). MCEC is a 501(c)3 not-for-profit corporation that works in partnership with Meramec Regional Planning Commission (MRPC) to assist in its mission by providing services that increase social, economic, educational, health-related, and recreational opportunities to the residents of the region.
Currently, MCEC has grants to assist with substance use disorder education as it relates to opioids and has focused on housing improvements in the past.
Edwards is the director of Webster University's Rolla campus and holds a doctoral degree in instructional leadership and higher education administration from Lindenwood University.
"I am honored to serve as an officer on MCEC's board," Edwards said. "This organization assists with some exceptional initiatives throughout the region, and I love having the opportunity to play a small role in the process."
Aside from work with the University, Edwards serves as treasurer of Lane's Prairie Masonic Lodge No. 531 in Vichy and is an active member of St. James Masonic Lodge No. 230, the St. James Board of Adjustment and serves on various organizations' boards and committees. He was a former member of the St. James City Council, Missouri State Teachers Association and the Ozark Rivers Solid Waste Management District Advisory Committee.
Other MCEC officers re-elected to a second term include Chairman Gary Hicks, Phelps County associate commissioner, Vice-Chairman Wayne Langston of Belle and Secretary Jerry Lairmore, Gasconade County associate commissioner.
MRPC provides staffing for MCEC. Formed in 1969, MRPC is a voluntary council of governments serving Crawford, Dent, Gasconade, Maries, Osage, Phelps, Pulaski and Washington counties and their respective cities. Gasconade County Presiding Commissioner Larry Miskel serves as chairman of the board. A professional staff of 25 offers technical assistance and services, such as grant preparation and administration, housing assistance, transportation planning, environmental planning, ordinance codification, business loans and other services to member communities.
To keep up with the latest MRPC news and events, visit the MRPC website at www.meramecregion.orgor on Facebook at www.facebook.com/meramecregion/.
-30-
Cutline: Dr. Greg Edwards (far right) was recently elected as treasurer of the Meramec Community Enhancement Corporation (MCEC). Others pictured from left, John Meusch of Rolla, Darryl Griffin of Osage County and Dave Dudenhoeffer of Osage County.