Country Feeds transferred to new owners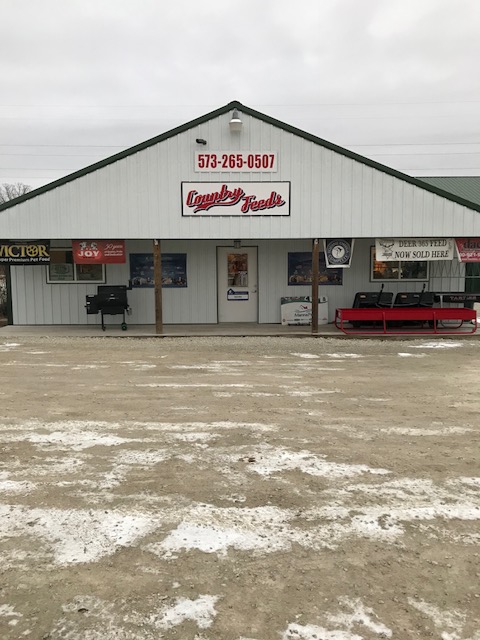 For immediate release

For more information, contact
Maria Bancroft at 573-265-2993 Ext. 114
ST. JAMES—Tammy and Scott Yamnitz are now the new owners of Country Feeds, located west of St. James. Country Feeds, well known in the community for providing variety of pet products as well as larger orders by freight, was opened in 2011 by Dennis and Susan Shockley.
"My husband and I both have a short time until retirement, and we are both young enough that we wanted to have something to do," owner Tammy Yamnitz said. "Our oldest son is a business major and he is our manager. We have two sons and wanted to leave them with something they can be proud of."
Scott Yamnitz started working at the store in February 2017, and Tammy started working at the store in April 2017. The couple's son Cody, the current manager, worked at the store during the summer months. Because of this, the Yamnitz family had first-hand experience about the business, its customers and a more intimate view of how to operate a feed store. This gave them the knowledge that they would be a good fit as the new owners, and it kept a well-established business going in the St. James community. They have plans to make a few changes though.
"We have plans to remodel the interior and move the merchandise around, making it more user friendly." Tammy said. "We also have plans to add some new sales interests in the future. We have currently updated the check out area and updated all the electronics (i.e. computers, phone lines, etc.). We also added state of the art surveillance equipment."
In order to purchase the business, the Yamnitz family used Meramec Regional Planning Commission's (MRPC) Revolving Loan Fund (RLF) program as part of their financing package. The RLF is a long-term, fixed rate loan typically between $20,000 and $100,000, or up to 40 percent of the total project. With an RLF loan, one job per $20,000 loaned must be created. These loans can be used for purchases of land or buildings, renovations, machinery/equipment, furniture and fixtures, working capital or inventory and soft costs. MRDC works in partnership with local banks on all projects.
Tammy and Scott worked with Clifton Parker, vice president and branch manager with Town and Country Bank of St. James.
"It was a good experience overall working with Town & Country Bank and MRPC," Tammy said. "They had everything under control and was extremely helpful when we needed it."
Even though this is a new venture for the family, they are confident in their ability.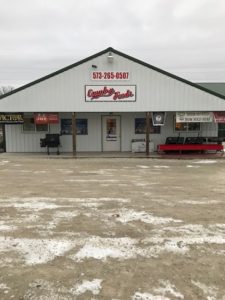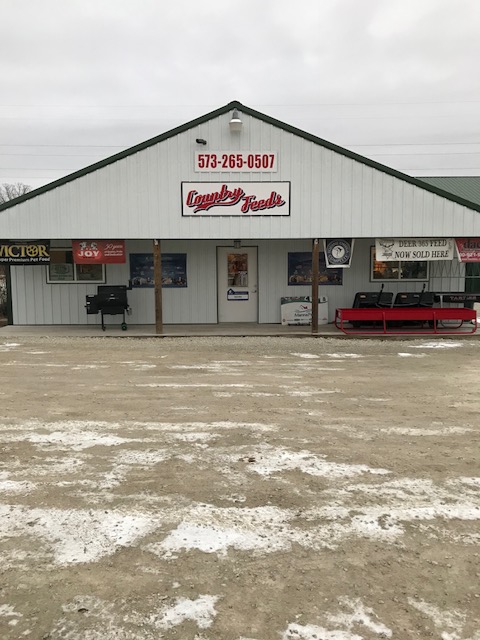 "Business has been great!" Tammy said. "It's a major life change for us, but we are making it work. We are very busy with a lot of balls in the air, but it's a whole family effort, and so far it's working."
Country Feeds is located at 12550 County Road 2210, St. James, MO 65559. For more information about the business, visit their Facebook page at www.facebook.com/countryfeeds/.
For more information on MRPC's small business loans program, contact Maria Bancroft at 573-265-2993 Ext. 114 or at mbancroft@meramecregion.org.
Formed in 1969, MRPC is a voluntary council of governments serving Crawford, Dent, Gasconade, Maries, Osage, Phelps, Pulaski and Washington counties and their respective cities. A professional staff of 23, directed by the MRPC board, offers technical assistance and services, such as grant preparation and administration, housing assistance, transportation planning, environmental planning, ordinance codification, business loans and other services to member communities.
To keep up with the latest MRPC news and events, visit the MRPC website at www.meramecregion.org or on Facebook at www.facebook.com/meramecregion/.